Welcome to the FCMS School Advisory Council!
---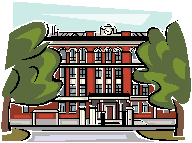 The Fruit Cove Middle School Advisory Council recognizes that the education of students is a shared responsibility involving the school, students, their families, and members of this community. Parents and guardians have the right, as well as the responsibility, to participate in the education of their children, and can contribute to their children's development in a wide variety of ways. Other members of the community also offer a wealth of experience and expertise that may be of benefit to students. Members of all of these groups should, therefore, have the opportunity to advise in educational matters. Fruit Cove Middle School is committed to encouraging partnerships that will enhance the education of its students.
Thank you!
The FCMS SAC
SAC meetings are held the 2nd Tuesday of the month at 3:00pm in the Media Center.
Please check each month for the meeting agendas. Anyone who wants to request a topic be added to the agenda should contact     at least seven (7) days before a scheduled meeting.
Agendas will be published three (3) days prior to the meeting