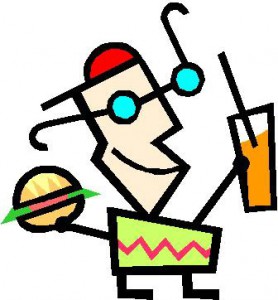 FCMS Cafeteria Information
We have been told by Chick-Fil –A that they are closing their store for renovations starting February 2019. Please be advised that our last day for selling Chick-Fil-A will be Thursday January 31st. We do not have a reopening date but will advise everyone when it will be available for sale again.
Student lunches are $2.95 and adult/faculty $3.75. The student will be told when they are running out of funds and will need to bring in more. It is the responsibility of the student to turn in their monies to the cafeteria. This can be done before school or in lunch line. Parents can request a print out of student's account at Pay Pam or by calling 547-7886 or e-mail. Parents also may put limits on accounts by note or e-mail.
All personal checks must include TWO phone numbers
(home, cell, work, etc.).  
T
he phone numbers may be preprinted or handwritten on the check.
Prices
| | |
| --- | --- |
| Breakfast | $1.25 |
| Lunch | $2.95 |
| Entrée | $2.25 |
| Fries | $1.00 |
| Fruit/Veggie | $0.75 |
| Milk | $0.60 |
| Chicken Tenders & Fries basket | $3.25 |
| Wednesdays: Zaxby's | $1.75 |
| Thursdays: CHICK-FIL-A sandwich | $4.25 |
| Fridays: PAPA JOHN'S PIZZA | $2.95 (full lunch)      $2.50 (extra entree) |
| Ice Cream | $1.00 |
| Various snacks | $0.75-$1.00 |
| Various drinks | $0.75-$2.00 |