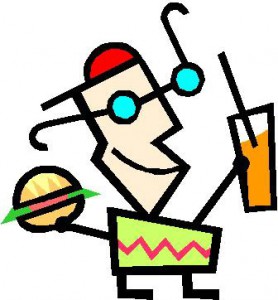 FCMS Cafeteria Information
Notice:
11/1/2023- In early October, the Food and Nutrition Service Department (FNS) was notified by our dairy provider of a nationwide milk carton shortage.  Whereas in the past we would serve 3-4 varieties of milk, we are currently down to 2 varieties (1% white and Skim Chocolate).
Projections have the dairy running out of chocolate containers by the first week of November.  All efforts are being made to continue to have 1% white milk available until all other varieties come back in stock around the first of the year.
FNS will continue to work with the Florida Department of Agriculture and Consumer Service to provide approved alternative beverage choices, most likely juice and water, for meals going forward.
-Mike Baker, Director
Adult/faculty breakfast is $2.50 and lunch is $4.50. The student will be told when they are running out of funds and will need to bring in more. It is the responsibility of the student to turn in their monies to the cafeteria. This can be done before school or in lunch line. Parents can request a print out of student's account BY CALLING THE CAFETERIA MANAGER AT 904-547-7886 or e-mail Diana [email protected]. Parents also may put limits on accounts by note or e-mail.
All personal checks must include TWO phone numbers (home, cell, work, etc.).   The phone numbers may be preprinted or handwritten on the check.
Prices
| | |
| --- | --- |
| Breakfast | $1.75 |
| Lunch | $3.50 |
| Entrée | $2.50 |
| Fries | $1.75 |
| Fruit/Veggie | $0.75 |
| Milk | $0.60 |
| Monday: CHICK-FIL-A sandwich | $5.75 |
| Chicken Tender Basket | $3.50 |
| Wednesdays: ZAXBY | $5.50 |
| Thursdays: FIREHOUSE SUB | $6.00 |
| Fridays: PAPA JOHN'S PIZZA | $2.50 |
| Ice Cream | $1.00 |
| Various snacks | $0.90 – $1.00 |
| Various drinks | $0.75 – $2.00 |
Diana Lakoskey
904-547-7886