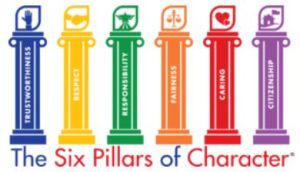 The Fruit Cove Flyers can earn "Pilot Points" for exemplifying the six pillars of character. Flyers will be recognized for following the behavior expectations, "Flight Plan". Points can be used to win competitions held school wide, or can be used to buy items during the openings of the "Flyer Store".
PBIS Rewards is a program used throughout schools to promote and build a positive school culture by recognizing behaviors and actions taken by students.
Students can access their point balance and purchase from the Flyer Store by going to the Links for Students page, clicking on the Clever icon, signing in and then selecting the PBIS Rewards badge.
Click on the right to advance the slideshow below.