Character Counts Kids!
Each month we recognize FCMS students in all grade levels who demonstrate and model the pillars of character. These students are selected by their team leaders for their commitment and leadership in creating a positive culture. Each student receives a Fruit Cove Middle School T-shirt.
The Six Pillars of Character
1. Trustworthiness
Character Counts! and Character Education are cornerstones to the culture and climate at Fruit Cove Middle School. We believe these programs help guide the students to make positive decisions and create a positive learning environment
2. Respect
3. Responsibility
4. Fairness
5. Caring
6. Citizenship
A.O.K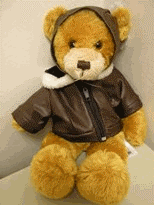 The dean has initiated the Acts of Kindness (A.O.K) program this year at FCMS. Whenever a faculty and staff member observe a student performing a selfless act to help another person they notify the dean. The dean recognizes these students with a "Flyer Bear".
Flyer Bucks
Students earn Flyer Bucks by demonstrating any pillar of character. They collect the Flyer Bucks and use them to win prizes and buy cookies. Students can also choose to save their Flyer Bucks for the 8th grade auction.
Clubs
B6 Club – Teaches students the importance of being a person of character. GET INVOLVED!!! The research overwhelmingly shows that students who are involved have a better chance to experience success in school. It is our goal to have every student at FCMS involved in an extracurricular activity.
School Wide Anti-Bullying Program
Bullying has been a topic of conversation in schools, particularly middle schools, for a number of years. Fruit Cove Middle School is committed to a goal of both addressing and stopping bullying among students. FCMS has a formalized anti-bullying campaign. Our anti-bullying campaign includes reporting and tracking incidences, analyzing "hot spots", and putting a plan of action in place for those areas. Teachers discuss these processes with their students in the classroom. Each year we schedule anti-bullying assemblies to remind students of the power of our words and actions.
Bullying is often subtle and inconspicuous; thus, we cannot stress more the importance of reporting. The actions we take as a school rely on reported incidences. We have reporting forms located throughout the school in classrooms, the guidance department and in the front office.
Throughout the year, students will continue to engage in topics related to bullying in their classes. In order to infuse our belief and commitment for creating caring contributors to the world, we know that we must begin in our own "backyard"… we must start with open and honest classroom discussions and we must begin caring for one another. In order to improve how we address the affective needs of all students we understand that all students need to feel valued and safe. This is our mission and vision for this campaign. Please encourage your child to discuss issues, such as bullying, with you at home. As always, please continue to bring any concerns you may have to our attention.
Positive Behavior Support (PBS)
Positive Behavior Support (PBS) is a new way of thinking about behavior. It consists of research-based strategies used to model behavior, reinforce positive behavior, and identify & reduce inappropriate behavior. Fruit Cove has a PBS Team in place consisting of teachers, administrators, and the dean which meet monthly in order to study the data, implement strategies, and plan rewards.