Dates to Remember
Jul 31   6th Grade Welcome 8:30-11:30
Aug 9 Orientation 8am-11am
8-9am 8th Grade
9-10am 7th Grade
10-11am 6th Grade
Aug 12  Students Report to Class
Sep 2  Labor Day – Student/Teacher Holiday
Sep 10  Interims Issued
---
District Information
SJCSD Media Releases
SJCSD ESE Department
SJCSD ELL Plan 2016-2019 
Provisional Transportation Waiver Program
The St Johns County School District Provisional Transportation Waiver Program (PTWP) extends transportation services to students assigned to district schools based on space availability and criteria.
If a waiver is needed for the 2018-2019 school year, parents are encouraged visit the Transportation webpage. http://www.stjohns.k12.fl.us/transportation/ptwaiver/
---
Important Future Dates
Jul 31   6th Grade Welcome 8:30-11:30
Aug 12  Students Report to Class
Sep 2  Labor Day – Student/Teacher Holiday
Sep 10  Interims Issued
---
Exceptional Student Education
Parent Advisory Committee Meeting
The ESE Parent Advisory Council meets to inform the school district about ways in which we can improve our efforts in serving students with disabilities. All parents are invited to participate. For more information contact the ESE office at 904-547-7712.
---
School Board Updates (Bev Slough)
Beverly Slough, District 1 representative to the St. Johns County School Board, writes periodic updates for parents and others concerning school district matters. If you would like to receive the updates, please email her at [email protected] so that she can add you to the distribution.
---
Community Information
Virtual School Spring Course Information
Virtual School Testing, contact Mrs. Jaeger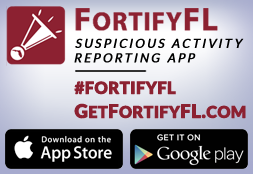 ---
---
Schoology Documents
---
Immunization Records

The Tdap immunization shot is required for all 7th graders and must be recorded on a Florida 680 form.  As soon as your student receives this shot, the form can be brought to the front office, faxed (904-547-7885) or emailed (to [email protected]) even if the student is still in 6th grade.  Immunization Flyer 2017-2018
---
If you are a person with a disability who needs assistance, please contact Jennifer Gamble, 547-7880