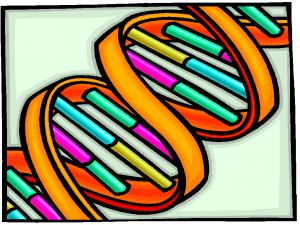 Physical Science
Organization and Development of Living Organisms

Brain Pop & Bill Nye
(watch)
Video
(watch)
Games & Activities
(try this out)
Information
(read)

Identify and/or describe patterns in the hierarchical organization of organisms, from atoms to molecules, to cells, to tissues, to organs, to organ systems, to organisms.

cell organization

Identify, describe, and/or explain the components of cell theory.

SEE MOVIE BELOW
Describe how cells undergo similar processes to maintain homeostasis.

Kahn Academy –

Osmosis & Diffusion

SEE MOVIE BELOW
Identify and/or describe how the major systems of the human body interact to maintain homeostasis.

homeostasis – the tendency of a cell, organism, or population to maintain internal stability.

Identify, compare, and/or contrast the types of infectious agents that affect the human body.

Brain Pop:

Immune system




Bill Nye

infection, detection, protection
Diversity and Evolution of Living Organisms

Brain Pop & Bill Nye
(watch)
Video
(watch)
Games & Activities
(try this out)
Information
(read)

Analyze and/or describe how and/or why organisms are classified.

Dichotomous Key

Choose the Eastern & Central United States Trees Key

The characteristics used to classify organisms

Kahn Academy –

Taxonomy & the Tree of Life

A Touch of Class

classifying life

Classification of organisms

Brain Pop –

6 Kingdoms

domains – Bacteria, Archaea, and Eukarya
kingdoms – Eubacteria, Archaea, Protist, Fungus, Plant, and Animal
binomial nomenclature
SEE MOVIE BELOW

A universal system of naming and classifying organisms based on similarities, each organism has two names: a genus and a species. In order for an organism to be specifically identified, it must have both a genus and species name.
Identify and/or explain ways in which genetic variation and environmental factors contribute to evolution by natural selection and diversity of organisms.

Kahn Academy –

Natural Selection & the Owl Butterfly

Identify and/or explain ways in which fossil evidence is consistent with the scientific theory of evolution.

Kahn Academy –

Introduction to Evolution and Natural Selection

Identify and/or explain how a species' inability to adapt may contribute to the extinction of that species.

Fossil evidence (progressions over time/evolution from earlier species and/or the idea that not all species alive today were alive in the past)

Bill Nye

Life has a history

tour

Fossil evidence
Heredity and Reproduction

Brain Pop & Bill Nye
(watch)
Video
(watch)
Games & Activities
(try this out)
Information
(read)

Describe and/or explain that every organism requires a set of instructions that specifies its traits.

Kahn Academy –

DNA


SEE MOVIE BELOW
Identify and/or explain that hereditary information (DNA) contains genes located in the chromosomes of each cell and/or that heredity is the passage of these instructions from one generation to another.

Brain Pop – Heredity




Bill Nye

Kahn Academy –

Intro to Heredity

Where did you get those genes?

What is a

?

Use Punnett squares and pedigrees to determine genotypic and phenotypic probabilities.

Kahn Academy –

Punnett Square Fun

Compare and/or contrast general processes of sexual and asexual reproduction (mitosis and meiosis) that result in the passage of hereditary information from one generation to another.

Brain Pop –

Mitosis

Kahn Academy –

Mitosis




Kahn Academy –

Meiosis




Mitosis

movie




mitosis song

reproduction & Mitosis




reproduction & Meiosis
Interdependence

Brain Pop & Bill Nye
(watch)
Video
(watch)
Games & Activities
(try this out)
Information
(read)

Compare and/or contrast relationships (and common examples) between organisms, such as mutualism, predation, parasitism, competition, and commensalism.

SEE MOVIE BELOW

Relationships
Describe and/or explain the roles of and relationships among producers, consumers, and decomposers in the process of energy transfer in a food web.

Bill Nye

SEE MOVIES BELOW

Food Chain Game




Producer, Consumer & Decomposer

game

primary, secondary, and tertiary consumers




Decomposers & Scavengers
Identify and/or describe various limiting factors in an ecosystem and their impact on native populations.

Brain Pop:

Ecosystems

SEE MOVIE BELOW
Matter and Energy Transformations

Brain Pop & Bill Nye
(watch)
Video
(watch)
Games & Activities
(try this out)
Information
(read)

Explain that living systems obey the Law of Conservation of Mass and the Law of Conservation of Energy.

SEE MOVIE BELOW

Energy games 2

types of energy
---
FCAT Explorer
User Name~-~(last name & first initial)
Password~-~55(first 4 letters of last name & month & day of birthday)
FCAT Vocabulary Words
(good information – don't worry about the Simple Machines)chines)