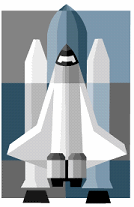 Earth and Space Science
Earth in Space and Time

Brain Pop & Bill Nye
(watch)
Video
(watch)
Games & Activities
(try this out)
Information
(read)

Compare and/or contrast the relative distance, relative size, and general composition of astronomical bodies in the universe.

Kahn Academy –

Scale of the Solar system

Order it up –

Solar System Edition

Describe distances between objects in space in the context of light and space travel.

SEE MOVIE BELOW

Planets

orbits, size, and relative position to one another




8 planets and a dwarf Suduko

Planet Size

Comparison
Describe and/or explain how Earth's surface is built up and torn down through the processes of physical and chemical weathering, erosion, and deposition.

Brain Pop –

Weathering




Bill Nye

Erosion

Weathering

examples




Erosion

examples




Forces

that change Earth

Identify different types of landforms commonly found on Earth.

Hidden Rivers of Florida

Types

of Landforms




Landform

Glossary




Landforms

flashcards




Sinkholes

Describe similarities and/or differences among landforms found in Florida and those found outside of Florida.

Florida Landforms

Map

Identify and/or describe the impact that humans have had on Earth.

SEE MOVIE BELOW

Changes in the environment

activity

Human Impact

Information




Acid Rain




Ozone Depletion
Features of aquifers, caverns, and/or sinkholes

Aquifers

Identify examples of and/or explain physical evidence that supports scientific theories that Earth has evolved over geologic time due to natural processes.

Kahn Academy –

Evidence of Plate Tectonics

Fossil Records




Geologic time (

maps and information

)

Identify and/or describe current scientific methods for measuring the age of Earth and its parts.

Kahn Academy –

Carbon 14 dating

SEE MOVIE BELOW
| | | | | |
| --- | --- | --- | --- | --- |
| Describe the scientific theory of plate tectonics and/or how the movement of Earth's crustal plates and the flow of heat and material cause various geologic events to occur. | | SEE MOVIE BELOW | Plate tectonics interactive | |
Different causes of volcano formation.

Bill Nye –

Volcanoes

Identify and/or describe the layers of Earth. (crust, the lithosphere, the hot convecting mantle, the outer (liquid) core, and the inner (solid) core)

Bill Nye –

Earth's Crust

SEE MOVIE BELOW

Layers of the Earth Rags to Riches

Game




Layers of the Earth

interactive
Earth Systems and Patterns

Brain Pop & Bill Nye
(watch)
Video
(watch)
Games & Activities
(try this out)
Information
(read)

Differentiate and/or explain interactions among the geosphere, hydrosphere, cryosphere, atmosphere, and biosphere.

Interactions

diagram

Forces

that changed Earth




Powerpoint

explanation

Describe and/or explain how the cycling of water and global patterns influence local weather and climate.

Brain Pop –

Water Cycle




Bill Nye –

Water Cycle

SEE MOVIE BELOW

USGS Water Cycle

(scroll down and read "Where is Earth's Water")
Atmospheric conditions and their resulting weather phenomena, such as hurricanes, tornadoes, lightning, fronts, and precipitation.

Bill Nye –

Storms

SEE MOVIE BELOW

Grow your own

tornado
Explain how energy provided by the Sun influences global patterns of atmospheric movement and/or the temperature differences among air, water, and land.

The Sun and Earth's Climate

Differentiate among radiation, conduction, and convection in Earth's systems.

Heat Transfer

(scroll down)

The causes of wind and wind patterns

Bill Nye

Wind

What is wind?